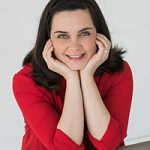 Sarah Tannehill Anderson
Coloratura Soprano
Sarah Tannehill Anderson is a versatile musician, excelling as a singer of opera, oratorio, choral music, contemporary works, and art song. After spending several years performing with national companies, such as Opera Company Philadelphia, Boston Lyric Opera, Chicago Symphony Orchestra, Opera Omaha, Fort Worth Opera, and Opera Theater St. Louis, Sarah is now thrilled to make her home and career in the vibrant Kansas City music scene. 
In addition to Lyric Arts Trio, Sarah has been a member of popular regional chamber ensembles, such as Bach Aria Soloists, Missouri Choral Artists, Spire Chamber Ensemble, and the Kansas City Chorale. She has appeared as soloist with the Kansas City Symphony, Kansas City Baroque Consortium, Kansas City Chamber Orchestra, Kansas City Ballet, and New Ear Ensemble. 
Sarah's main passion, as a soloist and chorister, is her album work. Recordings include the Kansas City Chorale's Life and Breath – Choral Works by René Clausen, in which she was featured as a soloist, and that won the GRAMMY® for Best Choral Performance in 2013, as well as the Chorale's Rachmaninoff: All-Night Vigil, winning the GRAMMY® for Best Choral Performance in 2016. She has also premiered and recorded new works by composers such as Anthony Maglione, Forrest Pierce, Ingrid Stӧlzel, and Bonnie McLarty. She is featured on the album, Vieux Amis – Nouveaux Costumes, with the Midwest Chamber Ensemble, and has recorded two albums with the GRAMMY®-nominated St. Tikhon Choir.
Sarah is the creator of Raise Your Virtual Voice, a digital hub for vocal training, which can be found on Youtube. She is also a Realtor® with NextHome Gadwood Group Realty, serving both Missouri and Kansas.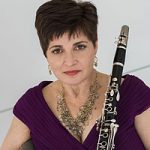 Elena Lence Talley
Clarinet
Clarinetist Elena Lence Talley is a graduate with highest honors from the University of North Texas. She has performed with the Kansas City Symphony, where she is also the principal music librarian. Ms. Talley has also performed with the Lyric Opera Orchestra of Kansas City, the Missouri Symphony, the Kansas City Camerata and the Kansas City Chamber Orchestra. The author of several cover stories for the Clarinet magazine, she was membership coordinator of the International Clarinet Association for ten years. Talley has taught at Emporia State University and Mid-America Nazarene University. She has performed at the International Clarinet Association ClarFest, the International Double Reed Society conference and the University of Oklahoma Clarinet Symposium. Talley is the founder of the Lyric Arts Trio.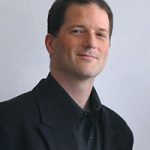 Dan Velicer
Piano
An active performer and teacher, Dan Velicer performs regularly with the Kansas City Symphony, the Lyric Arts Trio and Summerfest and is the rehearsal pianist for the Kansas City Symphony Chorus. He frequently collaborates with members of the Kansas City Symphony and UMKC faculty and helps prepare students for recitals and competitions. Previously, Mr. Velicer was an Opera Coach Fellow at the Aspen Music Festival, head staff pianist at the University of the Pacific Conservatory of Music, chamber music coach and artist performer at the Rocky Mountain Summer Conservatory and member of Trio Fedele. He is a graduate of Cornell University, majoring in both anthropology and music, and Rice University, where he received a master's degree in piano chamber music and accompanying.



Critical Acclaim